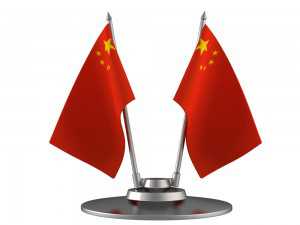 The inaugural Beijing Millions will be held in July in China, as announced by PokerStars LIVE Macau and Asia Pacific Poker Tour(APPT). Beijing Millions will go a long way in boosting the poker scene in Asia. With PokerStars LIVE Macau hosting the Macau Millions in addition to the Macau Poker Cup and the ACOP Series and drawing a huge crowd from China, it was only a matter of time before such a tourney was launched within the People's Republic of China.
The Beijing Star Poker Club in China will be the host when Beijing Millions is conducted from July 18th-27th, 2014. It is a ¥3,000 buy-in (~US$500) tournament and will be held in a manner similar to the Macau Millions. 
Currently the Macau Millions structure has the following: There are several Day 1 flights and instead of playing a set amount of levels on Day 1 like most tournaments, each day ends when 7% of the playing field remain – regardless of how quick or long this takes. Those players who make the 7% then qualify for Day 2 and immediately pocket cash. In the case of the 2014 Macau Millions, a HK$2,200 buy-in tournament, HK$8,000 was awarded for making Day 2.
The Macau Millions also offers players the chance to enter as many Day 1 flights as they like and if any players qualifies more than once for Day 2, the largest chip stack will be taken through to Day 2. There is also a bonus cash prize for each additional stack after the first that qualifies for Day 2. In the case of the 2014 Macau Millions, it is HK$11,000.  So as an example, if a player qualified for Day 2 three times, they received HK$8,000 + HK$11,000 + HK$11,000. It is speculated that this structure will follow suit for the Beijing Millions though no official confirmation is there.
2014 Beijing Millions Schedule
TIME
EVENT
TOURNAMENT
Buy-In
Friday 18th July
5.00pm
1
APPT Beijing Millions Day 1A
¥3,000 (¥2,700 + ¥300)
Saturday 19th July
2.00pm
1
APPT Beijing Millions Day 1B
¥3,000 (¥2,700 + ¥300)
Sunday 20th July
2.00pm
1
APPT Beijing Millions Day 1C
¥3,000 (¥2,700 + ¥300)
Monday 21st July
5.00pm
2
No Limit Hold'em Deepstack
¥2,000 (¥1,700 + ¥300)
Tuesday 22nd July
5.00pm
3
Pot Limit Omaha
¥1,500 (¥1,275 + ¥225)
Wednesday 23rd July
5.00pm
4
No Limit Hold'em KO Bounty Day 1
¥5,000 (¥4,250 + ¥750)
Thursday 24th July
4.00pm
No Limit Hold'em KO Bounty Day 2
5.00pm
1
APPT Beijing Millions Day 1D
¥3,000 (¥2,700 + ¥300)
Friday 25th July
5.00pm
1
APPT Beijing Millions Day 1E
¥3,000 (¥2,700 + ¥300)
Saturday 26th July
2.00pm
1
APPT Beijing Millions Day 1F *
¥3,000 (¥2,700 + ¥300)
6.00pm
5
Heads Up No Limit Hold'em (16 max)
¥10,000 (¥9,000 + ¥1,000)
9.00pm
6
Turbo Heads Up No Limit Hold'em (16 max)
¥10,000 (¥9,000 + ¥1,000)
Sunday 27th July
2.00pm
7
¥20,000 No Limit Hold'em
¥20,000 (¥18,000 + ¥2,000)
2.00pm
APPT Beijing Millions Day 2
5.00pm
China, Taiwan, Hong Kong & Macau Challenge
Invitation Only
6.00pm
8
No Limit Hold'em Teams Event
¥3,000 (¥2,550 + ¥450)