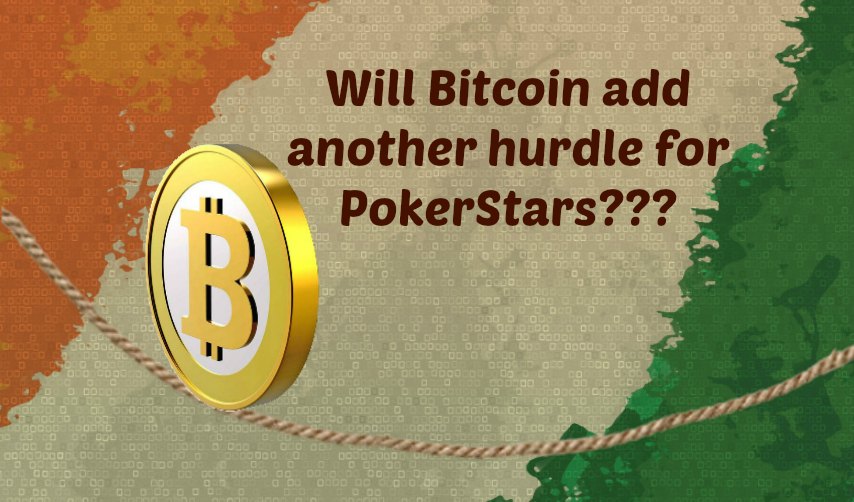 If the poker grapevine is to be believed then PokerStars is prepping up  to accept Bitcoins for transactions on its global site as part of its expansion program under Amaya Gaming's roof. Reportedly, the world's largest poker site has started looking for vendors and payment gateway providers to add this mode of transaction on its site. Does this come as a part of their plan to penetrate into markets like India wherein no authentic payment framework exist to date.
What is Bitcoin?
Bitcoins are cryptographic, digital currencies introduced in 2008 which facilitates high speed online transaction without any involvement of real currency between the buyer and seller. Like every other currency in world, Bitcoins have cash value for which users can exchange their currency through payment channels and receive bitcoins in e-wallets. Though Bitcoins have gained huge popularity in USA and European nations, it does not come under the ambit of any bank or government in the world. However, many countries including china have legalized transaction in bitcoins in their geographical limits but with certain regulations.
To read more about Bitcoins, click here.
Bitcoin at PokerStars
Several online poker sites have started accepting payments in bitcoins in past 2 years but it was due to debut on PokerStars. The Amaya owned company looks eager to launch bitcoin transaction gateway on its site eyeing the markets where poker players are restricted by the government regulations of exchanging foreign currency. PokerStars is projecting two advantages of using bitcoins as in instant deposit and faster cash outs as well as anonymity of the player. By providing this option to the players, PokerStars will open a new gate of transaction which is still in gray area in India. However, the security issues of such e-wallets and fluctuating value of bitcoin remains a major concern for it to ponder.
Legal implications in India
Indian poker players may find it a relieving news as this will open a new tunnel of transacting money on PokerStars. They will definitely jump to this method of carrying out transactions on PokerStars as the current Foreign Exchange Management Act (FEMA) acts restricts them to exchange rupee for dollars on this site. Currently, poker players across India need to opt for several unethical ways of depositing and withdrawing dollars which helps them elude taxes on their transactions.
Reserve Bank of India has time and again warned Indian citizens against buying and selling of bitcoins. In 2013, RBI clearly stated in its press release that any central bank or monetary authority is not authorized to trade in virtual currencies, including Bitcoins. At present, RBI doesn't support neither regulate bitcoins transaction but as the governing body of Indian currency and its exchange, it is definitely planning to suppress the usage of bitcoins in nearing days due to several security flaws and no clear rule of imposing tax on such transactions.
To know more about Bitcoins in India, click here.
Bottom Line
PokerStars in its strategy to go global by using bitcoins as the global currency may hit the rails in India as RBI and tax ministry of Government of India is in no mood to legalize this virtual currency in its territory. It would be a matter to watch whether poker players continue to use unrighteous channels of currency transaction to skip tax or will start adhering to Indian laws in the interest of the nation.