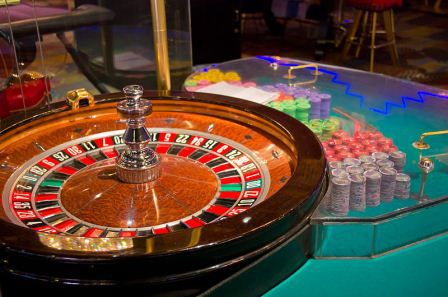 The State Government of Goa recently presented a surplus budget, which saw a slew of proposed taxes on petrol, liquor and an across-the-board increase in taxes for essential services. Moreover, the casino license fees have also been increased for the second consecutive year. This announcement of the increase in taxes and annual casino license fees was made by Chief Minister Laxmikant Parsekar while making his budget speech.
The fee for every category of onshore casino has been rolled up by Rs. 50 lakhs per annum, while for offshore casinos the fee has been raised by one crore rupees. Thus, onshore casinos upto 100 square metres in area will now have to pay Rs. 2.5 crores license fee instead of Rs. 2 crores. An offshore casino with passenger capacity of 100 persons that earlier had to pay Rs. 6 crores as license fee, but will now have to pay Rs. 7 crores.
An application fee of Rs. 20 lakhs has been introduced for onshore and offshore casinos. Additionally, a security deposit has been proposed in which Rs. 20 lakhs will now have to be paid for both types of casino during application and Rs. 10 lakhs will be charged during renewal. With these minor revisions, the Goa Government expects to earn Rs. 15 crores of additional revenue.
As casinos industry is related with liquor industry, this budget also proposed a steep hike in licence fee for liquor stores and increased excise fee to the tune of Rs.20 per bulk litre on cheap Indian Made Foreign Liquor (IMFL) to Rs.3,025 per bulk litre on premium liquor. Beer manufactured in Goa, a state known for cheap alcohol and beach tourism, will now cost more with excise fee on a bulk litre of beer hiked from Rs.17 to Rs.30.
However, the current developments in casinos fees evoked a heated debate in the legislative assembly with a ruling BJP Kiran Kandolkar when he stated that Goa legislators get their salaries because of revenues earned by the State from the casino industry. Furthermore, the issue of offshore casinos was raised in the assembly to which Parsekar responded by saying that the State Government was determined to shift offshore casinos from River Mandovi within the next two years, but would not invalidate all casinos, as it would disconnect the potential investors.
The latest information on the application fee, annual recurring fee and security deposit, for land based and off-shore casinos are provided in Annexure – E*.
Annexure – E
Application Fees:
On shore / Land based Casinos: Rs. 20 lakhs irrespective of the number of machines.
Off-shore Casinos: Rs. 20 lakhs for machines / tables irrespective of the number of their number or size or capacity of vessel.
On shore / Land based casino – Area & Fees
Upto 100 sq. m. – Rs 2.50 crores
Above 100 sq. m. upto 300 sq. m. – Rs 3.00 crores
Above 300 sq. m. upto 500 sq. m. – Rs 3.50 crores
Above 500 sq. m. – Rs 4.50 crores
Off shore casino – Passenger capacity of vessel & Fees
Upto 100  – Rs 7.00 crores
Above 100 upto 200 – Rs 7.50 crores
Above 200 upto 400  – Rs 8.00 crores
Above 400 – Rs 9.00 crores
Rs 20 lakhs at the time of grant of new license and Rs 10 lakhs at the time of renewal, in the case of both On shore / Land based casino and Off shore casino.