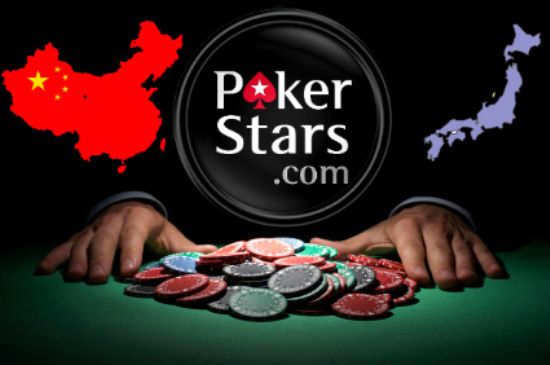 Recent developments by PokerStars suggest that the online poker giants have plans to penetrate into the poker industry of China and Japan. The world's biggest poker company may not have officially announced to expand in these two major Asian poker market but the recent developments indicates so.
The first of such endeavors came in the form of a sponsorship deal in which PokerStars will fund the Nanjing Millions Tournament. The tournament is to be played at the Jiangsu Wutaishan Sports Centre from April 14. Apart from the sponsorship, this tournament has been added to the 2015 Asia Pacific Poker Tour calendar. PokerStars hosted the first ever APPT event on the territory of Mainland China in collaboration with the Beijing-based Star Poker Club back in July 2014. The Nanjing Millions Tournament is seen as the expansion of this collaboration and a strong move of PokerStars to bolster its business in China.
Apart from adding tournaments to its yearly roster of Asia, PokerStars has now a new face as the brand ambassador in Asian poker industry. Yuiko Matsukawa, a Japanese actress and model has joined the team of brand ambassadors of the company. She will be making special appearances to promote the brand and will be a part of marketing activities in Asia Pacific region. The 24-year-old played recently at Macau Poker Cup where the lack of poker skills made her nervous initially. PokerStars is planning to cash her popularity and celebrity status similar to what Ronaldo and Rafael Nadal has been doing for the company in European market.
Pokerstars had started looking for the Asian territories where it can establish its online poker business but received a major blow in September 2014. But the company had to stop their poker portal in 7 Asian countries – Malaysia, Afghanistan, Bangladesh, North Korea, Iran, Turkey and the United Arab Emirates in compliance with the norms of the countries. Since then, PokerStars has pushed its business in the remaining nations of Asia which majorly include India, China and Japan.
While the path to enter India seems very onerous, PokerStars has pushed its business strategies in the other two nations. It would be very early to say if PokerStars can make it big in China and Japan but the initial steps do indicate a strong hold of the industry in coming days.