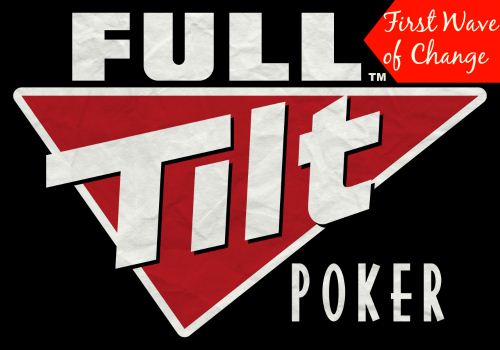 After the Black Friday followed by the acquisition of Full Tilt by PokerStars, the former has gone through several changes to draw recreational players. What used to be the hub of online nosebleed games was molded gradually into a channel to acquire more new players. The online traffic on Full Tilt reached nowhere closer to the old figures despite several modifications and promotions. The company needed a major reform of which the first wave has been announced.
Full Tilt has announced a few major updates and changes affecting its ring games which are expected to attract more number of casual players. In the 2nd phase, the company is expected to revive its Sit n Go, Multi-table tournaments and the reward system.
What are the changes?
3 major updates are being pushed into the games of Full Tilt as in No Choice of Table Selection, Withdrawal of Nosebleed and High Stakes, Removal of Heads Up Tables and Shutting down non-performing game variants. All these changes signals towards the company's core strategy to pull more rookies from the growing poker market.
1. No Choice of Table Selection
As per the modified game settings for Ring Games on Full Tilt, a player will not be able to choose a table of his/her choice to play. Instead, one can choose the game type and the stakes at which he/she wants to play and the software will automatically pick a seat for them. This aims at eliminating the "bum-hunting" done by sharks to feed on the newbies in the system. This intelligent system of automatic seat allocation will protect the new players from falling prey to accomplished ones.
"This new system will ensure that your success is determined by your talent at the table, not your skill in choosing opponents,'' said Dominic Mansour, Managing Director, Full Tilt.
2. Withdrawal of Nosebleed and High Stakes
Pros like Viktor Blom and Phil Ivey used to populate the high stakes games on Full Tilt which lost its traction gradually. With the new objective of targeting recreational players, the company decided to withdraw such high stake games.
3. Removal of Heads Up Tables
It is well known that pros prefer to hunt down the amateurs waiting on Heads Up tables instead of playing against another pro. This discourages the rookies to play game in more volume due to losses. In the interest of recreational players, Full Tilt decided to remove the heads up ring game tables.
4. Shutting down non-performing game variants
Several poker variants of Stud, Draw and Mixed games were available on Full Tilt which failed to draw sufficient traffic. These games also made the lobby of Full Tilt cluttered. Moreover, the new players don't experiment with such variants much. Hence, Full Tilt shut down such variants in ring game formats while one can still play all of these in tournaments.
Several players have reacted to the changes announced by Full Tilt. While the high stake grinders seemed disappointed, majority of the poker community came in support eying the interest of new players. A feedback thread on TwoPlusTwo has got a number of mixed responses and opinions. It will take a few months to observe the outcomes of the changes made by Full Tilt. Stay tuned to onlinepokernews.in for further updates on Full Tilt's plan of change.