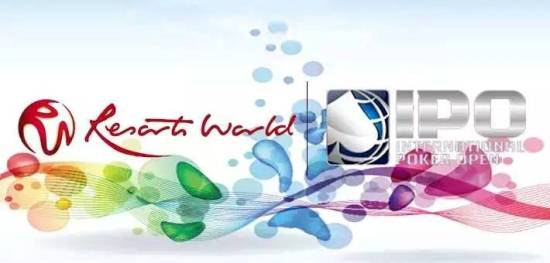 Asian Poker Tour (APT) and Asia Pacific Poker Tour (APPT) have been the biggest poker tours in Asia so far with a combined total of over 15 series a year. International Poker Open (IPO), the tournament series owned by Allwinstar Entertainment.LLC of USA made an entry to Asian poker industry last year with a 6-day tournament at the Grand Hotel, Jeju, Korea. As part of its expansion plans, the IPO has announced a partnership with Resort World for poker tournaments in its facilities. IPO will organize poker tournaments in Philippines, Korea, Singapore, Malaysia and Vietnam at the casinos and hotels owned by Resort World.
The contract between IPO and Genting Group owned Resort World has been set for 3 years in which IPO will utilize the infrastructure and gaming facilities to organize poker tournaments. It would be worth mentioning here that IPO had announced AllNewPoker as the sponsor of its Asian events in June this year. After its inaugural tournament in Dec'14, IPO held its 2nd tournament from 26th April to 1st May 2015 In Jeju, Korea. IPO will host all events in Korea at Grand Hotel till Resorts World, Jeju becomes functional (expected to be in early 2017).
The biggest new coming out of this partnership is the 3rd edition of International Poker Open to be held at Resorts World Manila from 22nd to 28th November 2015. The series is expected to run parallel to Asian Poker Tour Vietnam 2.
IPO is in talks with the Genting Group for a huge collaboration for poker tournaments across the globe. Genting, the parent company of Resort World is a Malaysia based conglomerate and owns casino in all parts of the world. The Asian as well as global poker industry will get to see another major poker tour in the league of APT, APPT, WPT, EPT etc.