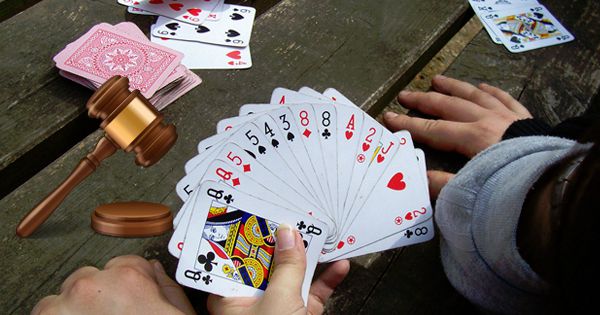 The Mahalakshmi Cultural Association (Rummy for Stakes) case took an unexpected turn when the Supreme Court bench of Justices Madan Lokur and SA Bobde declined to pass any judgment on online rummy. The court stated that the online rummy companies Head Infotech, Play Games 24×7 and Junglee Games were not the parties to the Madras High Court judgment which was in appeal. Hence, the bench couldn't adjudicate their appeal on online rummy.
The final statement of judges brought no clarity to the state of legality of online rummy companies operating in the country. However, the companies do not have to undergo any change in their current operation due to lack of a clear judgment. The bench of judges is likely to pass a final judgment on the legality of offline or physical rummy the next week.
Senior counsels Dr. Abhishek Manu Singhvi, Rakesh Dwivedi and CU Singh appeared for the online rummy companies in the final hearings, while various senior advocates such as P. Chidambaram, UU Lalit (now Supreme Court judge), KV Vishwanathan and Kapil Sibal appeared for the companies in previous hearings. L. Nageshwar Rao (now Additional Solicitor General of India) previously appeared for Mahalakshmi Cultural Association. The rummy companies' senior counsels were assisted and briefed by by Raian and Manik Karanjawala (of Karanjawala & Co.) and Advocates on Record (AORs) Siddharth Singla, Sunil Fernandes and Ashok Mahajan. The State of Tamil Nadu was represented by Additional Advocate General Subramonium Prasad and AOR B. Balaji.
After involvement of such high profile advocates of the country and several changes in the bench of Judges in this case, the Supreme Court took 3 years to discard the appeal. It came as a discouraging news for the industry which has been waiting for a clear picture of the legality of such online games of skill. Now all eyes are on the judgment on offline rummy for stakes which is likely to come the next week.
Stay Tuned to OPN India for further updates on this subject.