In the latest development in the poker business in Goa, Amin Rozani, Rajeev Kanjani and Sameer Rattonsey have resigned from the management team of Deltin Royale Poker Lounge followed by an unsuccessful round of negotiation with the casino management. This news comes at a time when the Indian poker community is awaiting the announcement of 3rd series this year after Deltin Poker Tournament in Jan'16 and India Poker Championship in Feb'16.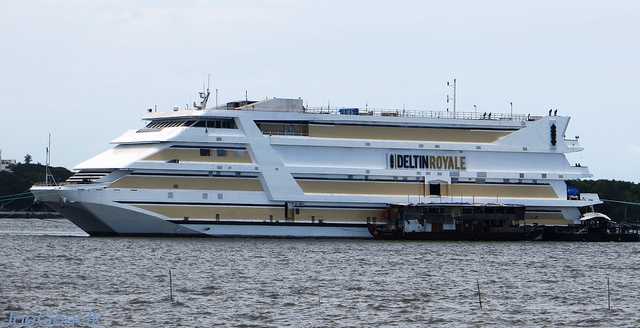 Who will operate Deltin Royale Poker Lounge?
The trio has been operating the poker lounge since November 2014 and has successfully organized the India Poker Championship for over a year. Their exit from the poker operations at Deltin Royale casino has created an opportunity for other operators in India to takeover. Currently, Manish Adnani of Mumbai is supposedly handling the daily operations of the poker room. However, the Deltin Royale Casino may officially announce the new management team in coming days.
What next for the Trio?
Amin Rozani, Rajeev Kanjani and Sameer Rattonsey have been working together as business partners in Deltin Royale Poker Lounge as well as Spartan Poker Website along with a few other people of the industry. The most important question arising in the poker fraternity is – are three of them continuing together after this venture?  This is a crucial point in deciding whether they are planning for a poker room operation in another casino in Goa as well in the future of the tournament brand IPC.
Will a new brand emerge out?
In January this year, Deltin Royale Casino joined hands with India's largest poker site, Adda52.com to organize Deltin Poker Tournament. After the 1st edition of IPC 2016 in February, the poker community is awaiting a series in Goa. Now, the exit of IPC team from Deltin Royale creates a scenario wherein Deltin with its new poker room management or an external partner announces a poker series.
Impacts on the Industry
The team of Amin Rozani, Rajeev Kanjani and Sameer Rattonsey has proven to be a good poker operator and the industry as well as the poker community of India would like them to continue. However, Deltin Royale with its new poker team will present a challenge to the trio in operating poker in Goa. We may see a business completion resulting into lucrative offers and big tournaments which is good for the game, players as well as the industry.