While hitting a royal flush is extremely rare for a poker player, Patrick Leonard hit it not just once but twice, all within a short 20-minute timeframe. This happened during the World Championship of Online Poker (WCOOP) series. Known in the poker world as "Pads," Patrick Leonard is a formidable opponent on the felts and has already taken down two WCOOP titles in this series and a Spring Championship of Online Poker (SCOOP) event earlier in May, marking his seventh career victory. 
Competing in the 2023 WCOOP, Leonard, a 2022 WSOP bracelet winner, achieved an incredible feat on Monday. He hit a statistical improbability when he pulled out two royal flushes in just 20 minutes.
The first royal flush materialized during the final table of the $2,100 8-Max No-Limit Hold'em (Progressive KO High Roller) event. With just four players remaining, Leonard, holding Kc Qc, saw the flop reveal 10c Ac Jc, granting him a royal flush. While the specific details of the hand remain undisclosed, the odds of flopping a royal flush in the game of poker are an astonishing 1 in 650,000.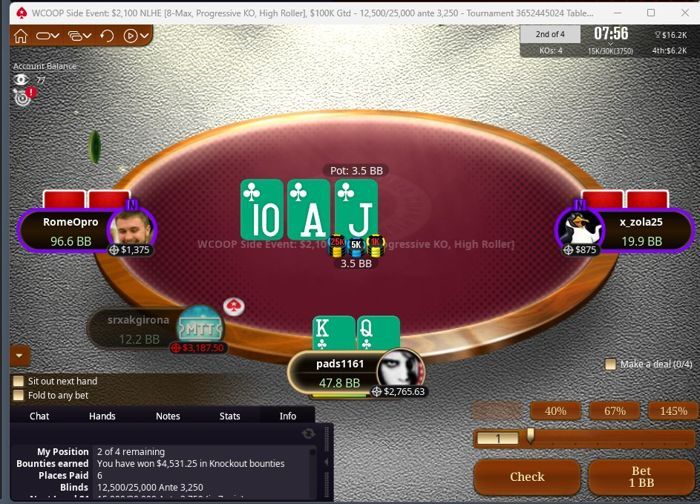 Leonard's unbelievable streak did not end there. Just 20 minutes later, he hit second royal flush, this time on the turn in the $109 No-Limit Hold'em (Progressive KO Series Saver) tournament against "99Palanke." With the board running Ac Jd Ad Qd and Leonard holding Kd 10d, the action escalated.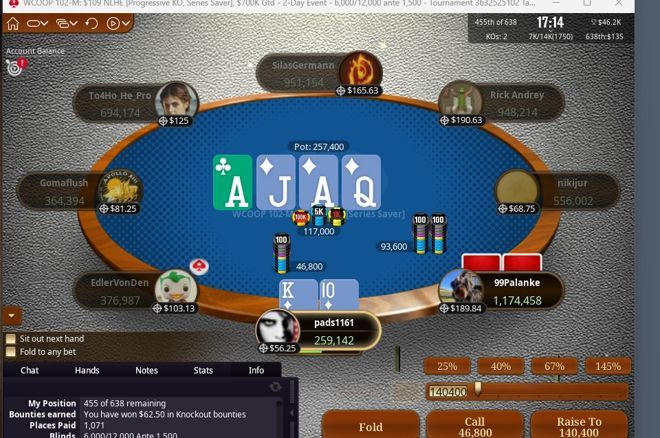 His opponent check-raised on the turn, leading to a dramatic river. Leonard's tweet revealed that "99Palanke" had put him all in with QxJx, allowing him to maximize the value of his rare royal flush.
Keep reading Online Poker News (OPN) and follow us on Facebook, Instagram and Twitter.
Content & Image Courtesy: PokerNews