PKR Poker, the poker site which revolutionized poker software and UI in 2006 with the launch of 3D experience is going to board the Microgaming Poker Network by the end of this month. The migration of PKR to MPN will not change its innovative software as the company will retain all its features and animations which players are familiar with.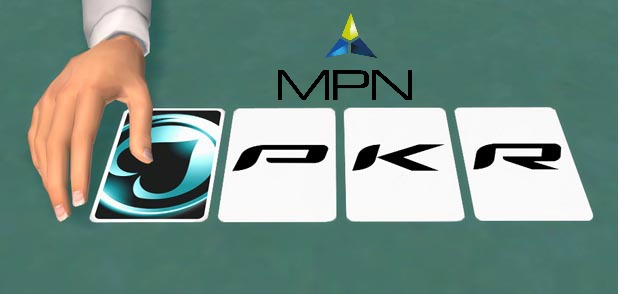 "PKR has survived (and sometimes thrived) for 10 years as a stand-alone poker room, but neither our staff, investors nor players are content with 'survival', and we have ambitious plans", says Chris Welch in an official announcement of the website.
Reasons Behind Migration
With its uniquely designed game features and lobby, PKR reached a maximum of 15,000 online players in August 2007 and over 5 million registered users by the end of 2012. However, the ring-fencing of online poker in several European countries hit the traffic on PKR and the website started to witness a downward trend in liquidity.
Last September, PKR Poker made sweeping changes to its management team in an attempt to reverse the decline. Chris Welch, the former Party Poker Head joined as the CEO and he hired an experienced team to revitalize the website. Unfortunately the new team failed to grow the number of players on the site.
New Offerings and Benefits to Players
After the migration to PKR, the existing players will be offered a revamped PKR Poker VIP Club, an instant play in-browser client that will give players access to MPN´s fast-fold poker game – Blaze Poker – and an improved player admin area within the poker client. The company will switch from USD to Euros as MPN accepts Euros and it will help the European players on PKR by ending the currency conversion charges.
The company is all set to launch two new online casinos – PKR Casino and PKR Vegas. "Few sites can survive on poker alone." Welch wrote.
Welch concludes his announcement by inviting players to "go all-in with us and see where it leads". Hopefully it will reverse the fortunes of PKR Poker and return the site to its former level of popularity.