Event #47: $1,000 Seniors Championship of the World Series of Poker (WSOP) 2022 was full of big names, big drama and some high-octane poker. The tournament, which requires participants to be at least 50 years of age, drew a record turnout of 7,188 and  generated $6,397,320 prize pool which was paid out among the top 1,099 finishers. After five days of grueling action, there could be only one champion, and that was the 58-year-old Eric Smidinger who outlasted Ben Sarnoff in a two-and-a-half hour heads-up battle to win a career-best $694,909 prizemoney and his maiden bracelet.
This was Smidinger's third year at the WSOP, having notched up three cashes in 2019, three cashes in 2021, and four cashes in 2022. The latest victory boosted his life-time poker earnings to $828,358.
After the win, Smidinger said, "This is a dream. I love it. This morning, coming in, I knew I had just as good of a chance as anybody. I'm excited," and added, "It's going to be cool to go back to Blackhawk, I live in Colorado and play there regularly, including tournaments. It'll be nice to sport the bracelet."
The fifth and final day began with just five players remaining and Ben Sarnoff in the lead. Smidinger held the second largest stack, with the former bracelet winner Kathy Liebert not far behind. The Women Poker Hall of Famer Liebert, who had become short-stacked, was the first player to get eliminated. She moved all-in with pocket kings and lost her stack to Sarnoff who held pocket aces.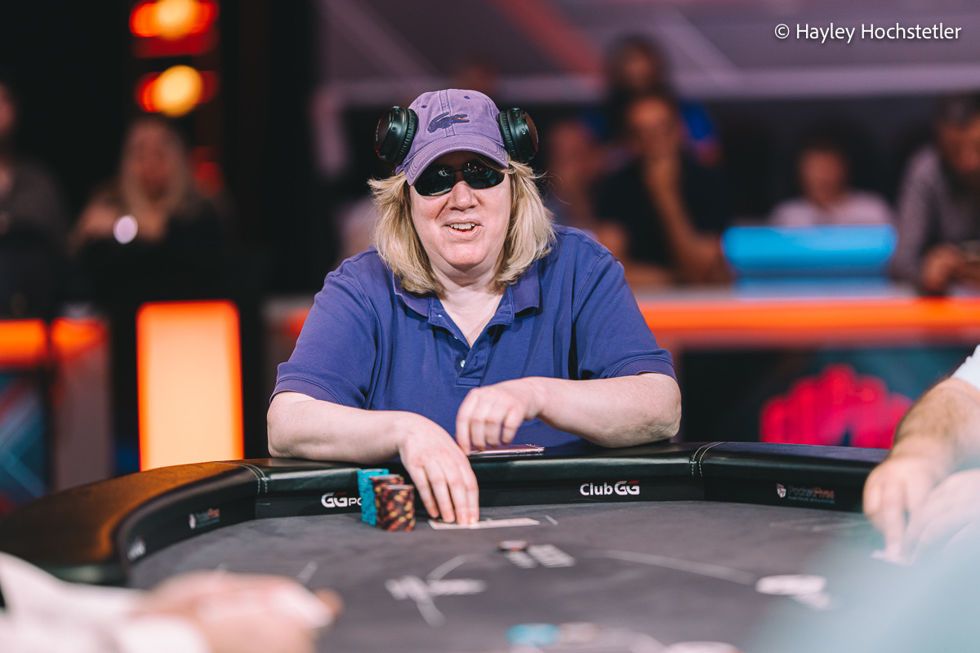 Up next, Biagio Morciano holding A-J lost a preflop race against the pocket eights of Smidinger. Following him in third place was Charles Mitchell whose A-K was outrun by the A-J of Sarnoff. It was a three-way pot where Mitchell's pre-flop shove was called by both Sarnoff and Smidinger, who checked down a jack-high runout. Mitchell took home $323,057 as the third-place finisher.
In heads-up, Sarnoff (115,500,000) began it with over 3.5:1 lead over Smidinger (31,500,000), but the latter battled it back to take over the lead. Finally, it all ended with Sarnoff moving all-in with Ah Kh and Smidinger calling with pocket eights. The board ran Q-6-4-7-J, giving the title to Smidinger.
Final Table Payouts (USD)
Eric Smidinger – $694,909
Ben Sarnoff – $429,420
Charles Mitchell – $323,057
Biagio Morciano – $244,664
Kathy Liebert – $186,541
Jan Pettersson – $143,189
Andres Korn – $110,662
Mark Pett – $86,112
Alexander Hill – $67,471