On the heels of the 10 Crore GTD Joshila June, India's largest poker site – Adda52 has kicked off July on a celebrative note by rolling out its Jashn-e-July, a brand new promotion with a massive 11 Crore GTD promising you the ultimate celebrations of poker with a bumper line-up of online tournaments, juicy prize pools, extremely rewarding leaderboards and a lot more to get your adrenaline going.
There are 70 + featured events, including an impressive 9 marquee tournaments every week, namely the 8 Lac GTD Iron Man, 14 Lac GTD The Mint, 15 Lac GTD Maverick, 25 Lac GTD Godfather, 20 Lac GTD The Ballers, and a 10 Lac GTD Headshot Bounty – all events scheduled to start at 8 PM. And Sundays are going to be electrifying with several high-value events like the 25 Lac GTD Mega Suits at 7:30 PM, 25 Lac GTD Adda52 Millions at 9 PM, 10 Lac GTD Sunday Showdown at 6 PM, and more.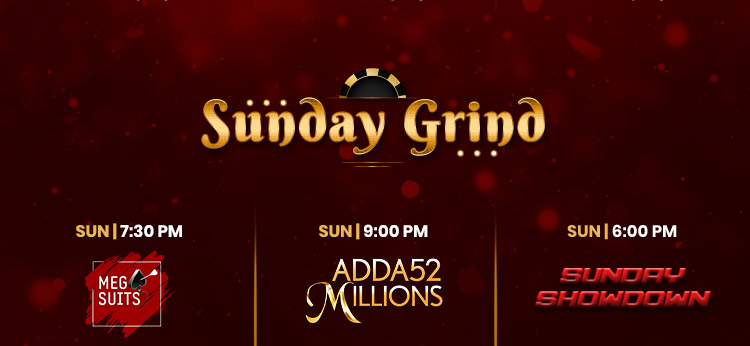 While there is plenty on offer, some key highlights of the month include the ongoing 1 Crore GTD Nano Poker Series (NPS), 50 Lac GTD Adda52 Big Game, and Adda52 Champions Leaderboard (ACL).
Nano Poker Series (NPS): Currently underway on Adda52.com, the 1 Crore GTD Nano Poker Series (NPS) features a massive INR 1 Crore GTD prize pool and an additional 5 Lac in leaderboard prizes. The high-value series kicked off its proceedings on 4th July and will be running until 10th July. With buy-ins starting at just INR 110, the series lives up to its name and offers something for everyone. As always, the star attraction of the series is the Nano Main Event offering you insane value with 25 Lac GTD at a modest buy-in of INR 1,650. The event is already underway and will conclude on 10th July.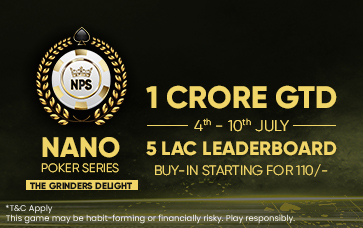 50 Lac GTD Big Game:  Following the overwhelming success of its Big Game last month, Adda52 is returning with its next Big Game on 24th July. The high roller tourney comes with a buy-in of INR 27,500 and promises a whopping INR 50 Lac guarantee. If the buy-in sounds a little steep for your bankroll, you can take the advantage of the INR 2,750 buy-in satellites and the INR 275 buy-in step satellites on Adda52.com, and win a ticket to the high-value tourney without shedding your bankroll.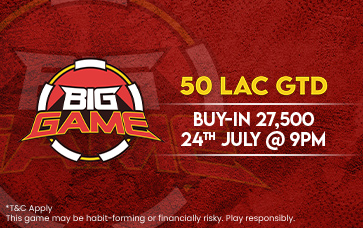 Adda52 Champions Leaderboard (ACL): Every tourney in 'Jashn-e-July' is eligible to score points for the ongoing Adda52 Champions Leaderboard (ACL). The winner of the ACL will be decided through a LIVE- streamed SNG to be held in Goa. He/she will be declared the 'ACL Player of the Year' (POY) and will walk away with an ACL Trophy, a massive 20 Lac Sponsorship & Adda52 Pro Contract! The first quarterly SNG of ACL 2022 wrapped up with Harsh Kumar Dembla and Arsh Grover emerging as the winners and becoming the first qualifiers for the Goa Live SNG. The second quarterly ACL 2022 SNG is scheduled to run on 10th July. Take your shot at qualifying for the ACL Live SNG in Goa. Good luck!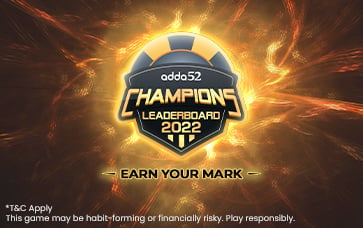 There is a lot in store for you! What are you waiting for? Head to Adda52.com and join the Jashn!